The chef Lionel Levy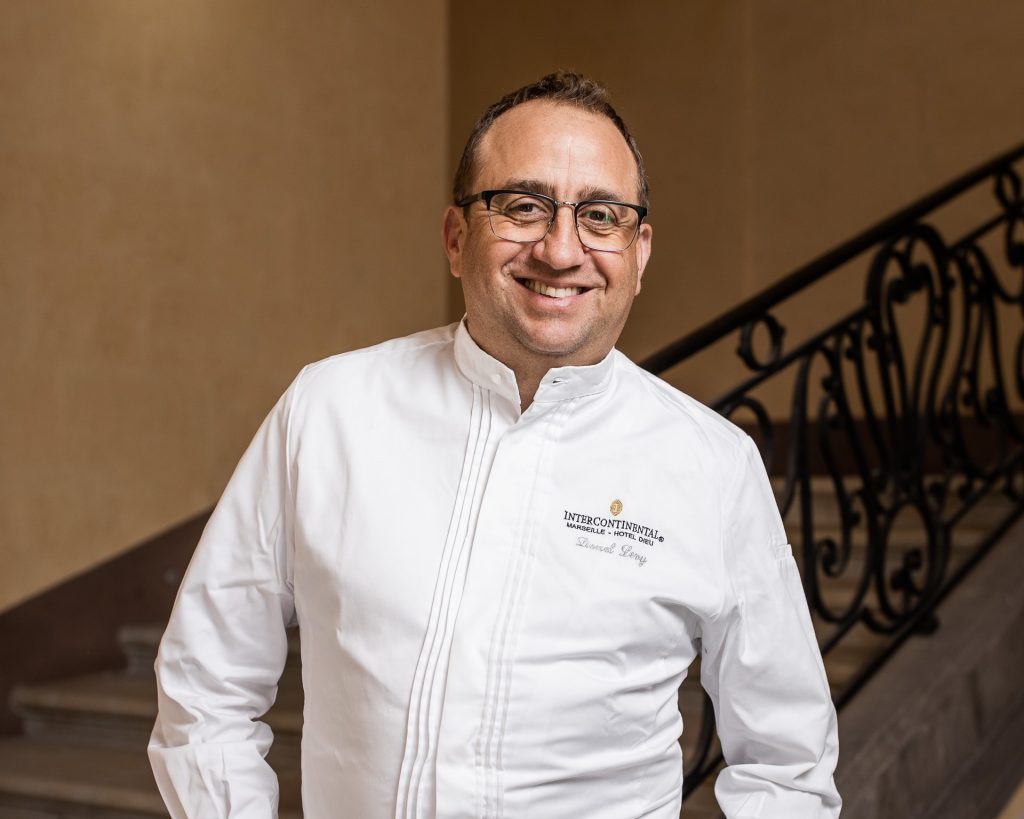 Lionel Levy, who learned from the world-renowned great masters, Éric Fréchon and Alain Ducasse, is a true son of Marseille by adoption.
Since settling down in the city in 1999, he has continually participated in raising the culinary standards of Marseille, leading to his winning a Michelin star in 2005. His knowledge of regional cuisine is today recognized by all and sundry and can be found in his superb contemporary takes on traditional Marseille specialties.
So enamoured is he and of local cuisine that in 2012, together with Guillaume Sourrieu and Gérald Passedat, he co-founded the 'Gourmediterranée' association (Mediterranean gourmet), with the simple yet ambitious aim of promoting dynamic local cuisine, thus proving (if needs be!) that Marseille is fully present on the gastronomic scene. The association also wishes to entice local farmers and food producers to raise the quality of their produce to a standard worthy of the many talents to be found among Marseille chefs.
Lionel Levy, atypical to say the least, is both creative and inquisitive, forever on the lookout for new ideas. His cuisine is focalized on the superb quality of local, in-season produce: fish chosen from the best catches in the Vieux Port, vegetables locally grown by farmers involved in ethical production, and meat from farms known for best practices
Lionel Levy rules over all cuisine at the InterContinental Marseille – Hotel Dieu and is thus in charge of the Capian Bar, Les Fenêtres brasserie and the fabled table in the gastronomic, starred Alcyone.