The Terrace
Terrassophile (neologism) terrace lover
Grandiose, sublime, glamorous, extraordinary: these are but a few of the adjectives to describe the 750 m2 that are your best introduction to the capital of Provence, the city of Marseille and its 300 days of annual sunshine.
The terrace of the InterContinental Marseille – Hotel Dieu is set above and slightly back from the Vieux-Port, under the benign gaze of Notre-Dame de la Garde, emblem of the city..
All year round our staff is delighted to share this paradise with you. The life and times of the Provence is well represented here, as is the very soul of the wonderfully fashionable city of Marseille and the eternally-beautiful Provence
Here you can contemplate the Lacydon cove (calanque) where the local art de vivre finds its origins: and the art de vivre in Marseille is well-known indeed!
A unique terrace with two distinct atmospheres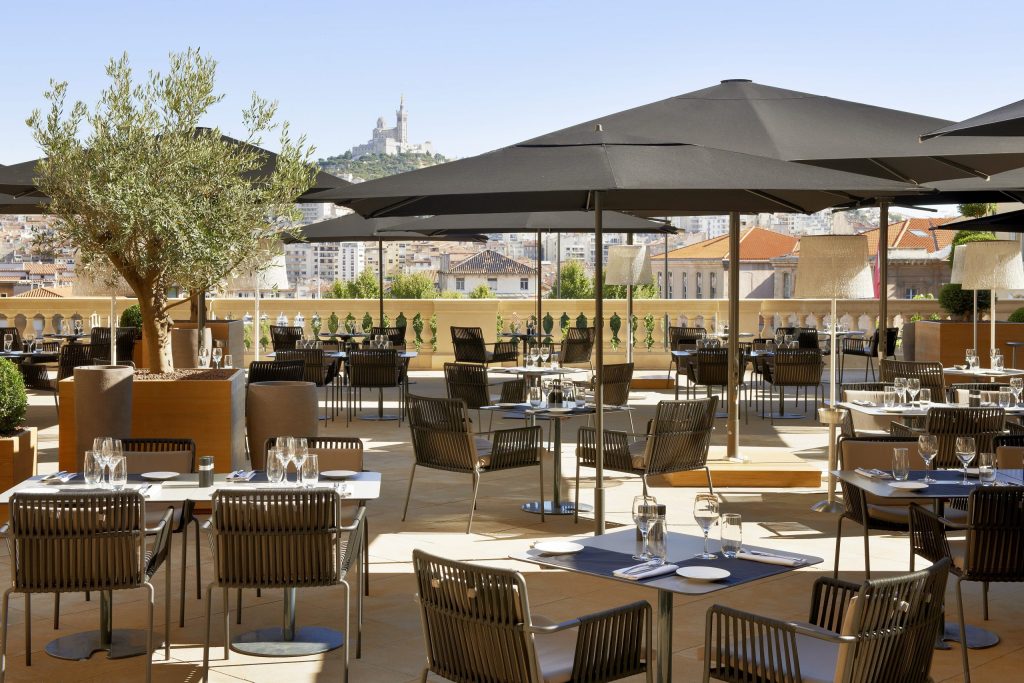 DINE
Les Fenêtres
Flavours galore!
The Les Fenêtres Brasserie version for food for the gods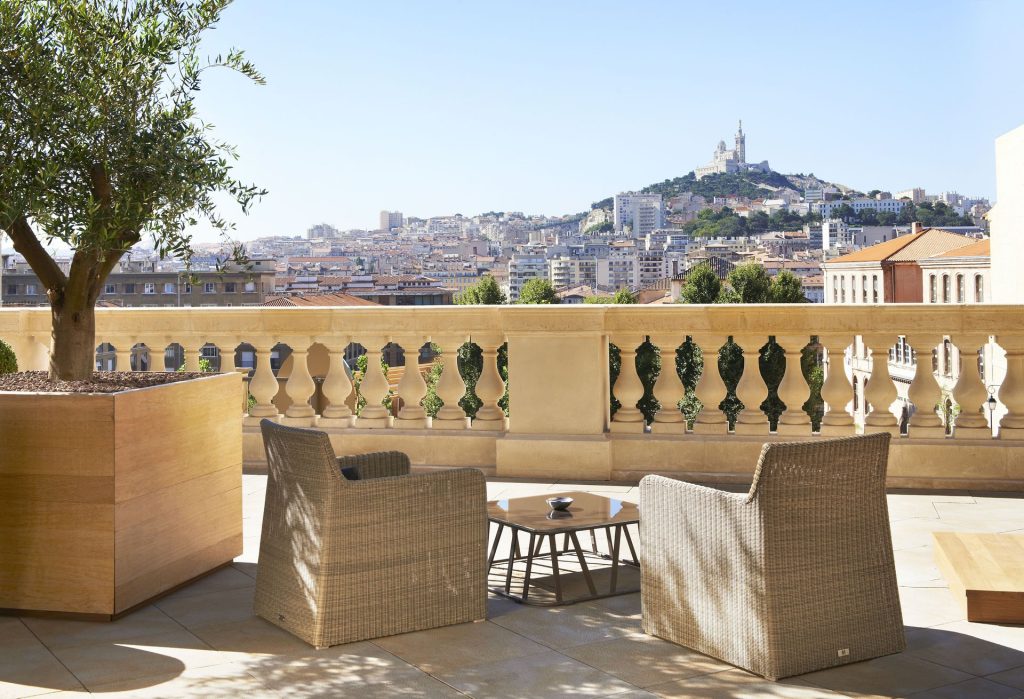 BAR
Capian
Cocktails and brews to revive your spirits!
The Capian bar version for heady cocktails