Les Fenêtres
In a brasserie that is at once modern and chic and extends unto a magnificent outdoor terrace in summer, Lionel Levy's cuisine draws its inspiration from all things Provencal, for contemporary, audacious dining.
This is best illustrated in his signature dish that has met with unmitigated success since 2004: the 'milk-shake de bouille-abaisse': basically a traditional Marseille dish that has been superbly re-invented by Lionel Levy.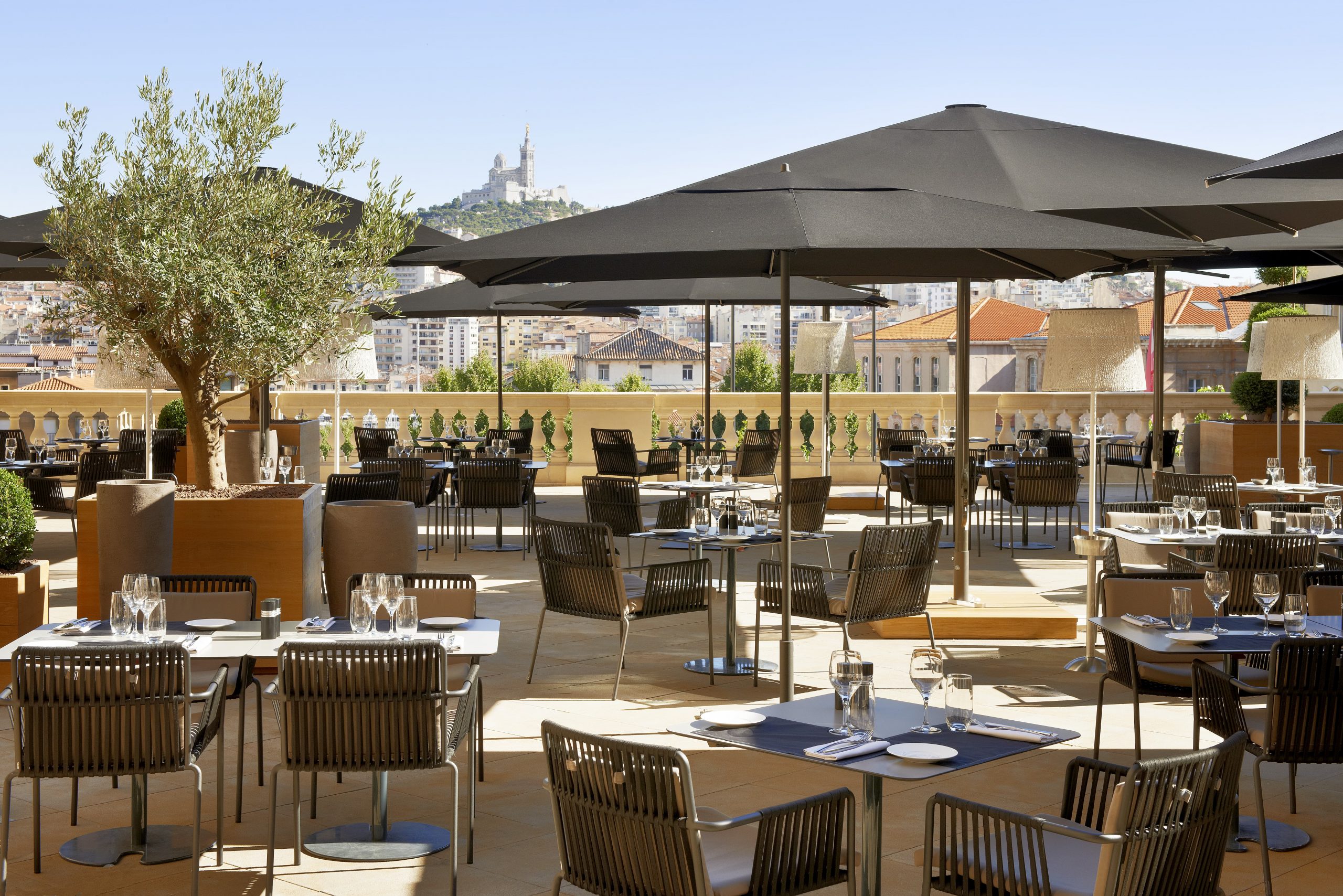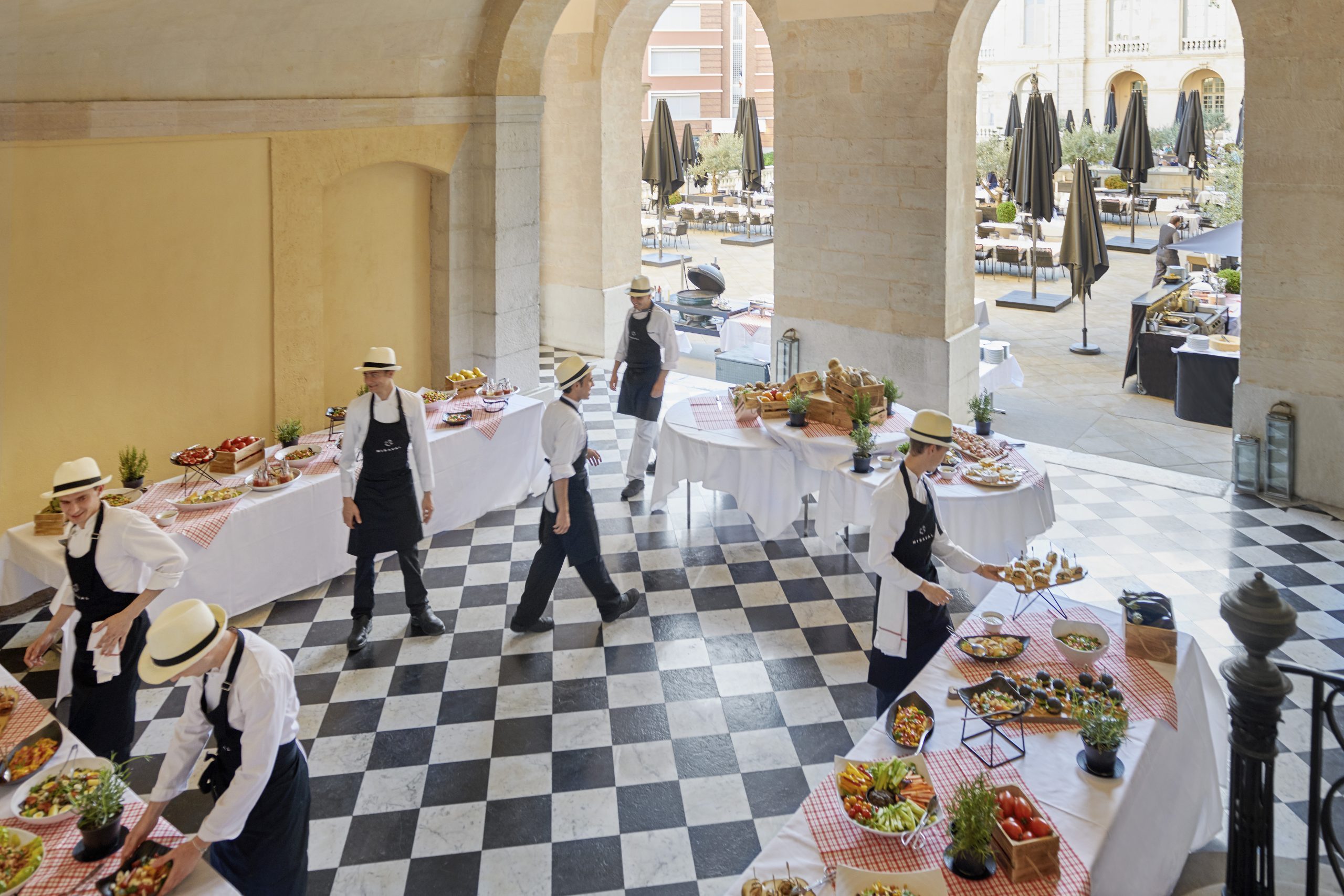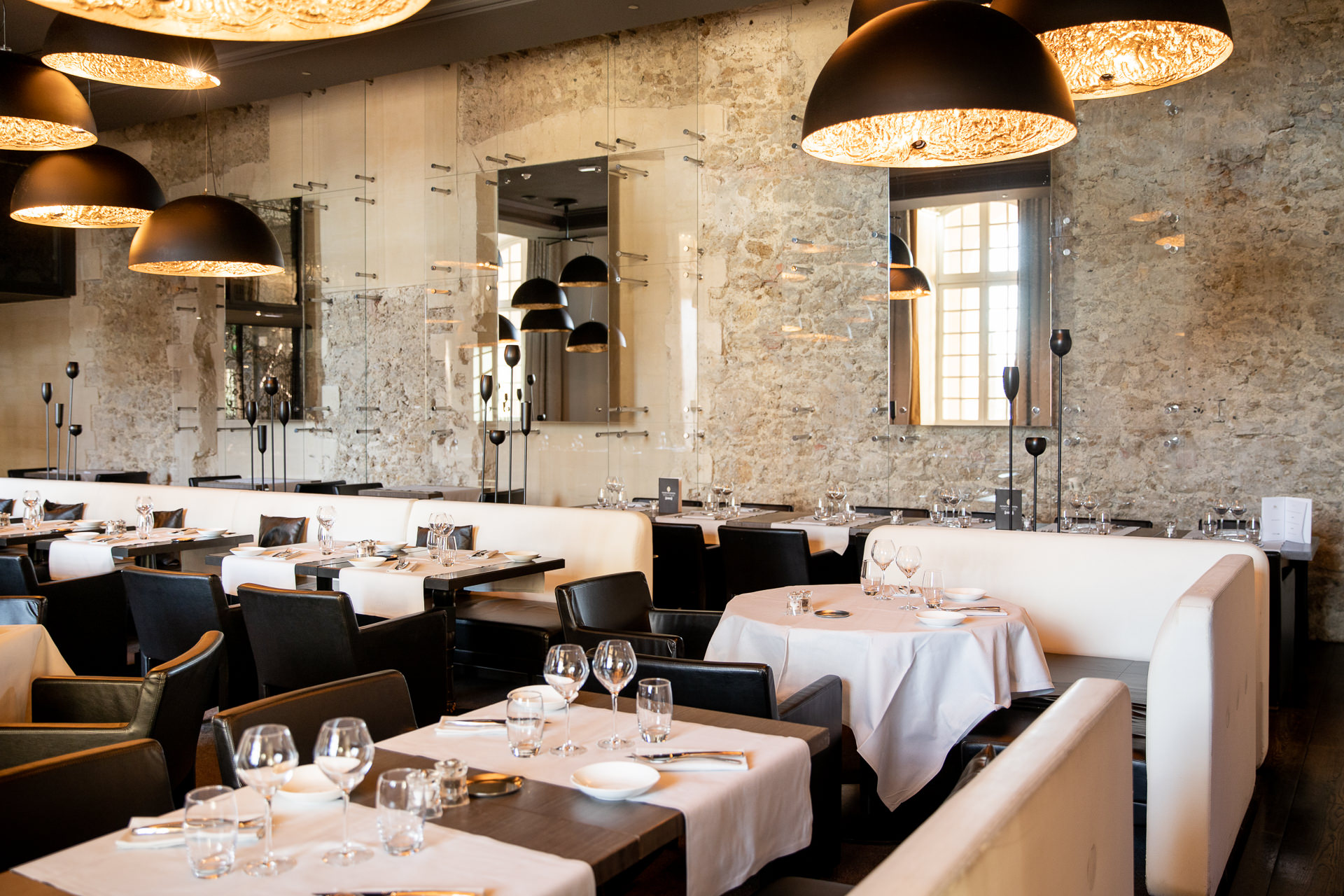 Food here depends on the weather, the prevailing winds, the sun and the day's catch and you can rest assured of being pleasantly surprised by the tastes, tangs and many flavours. The artful chef delights in ideas and concepts that pay homage to the local art de vivre and to this area he loves so well.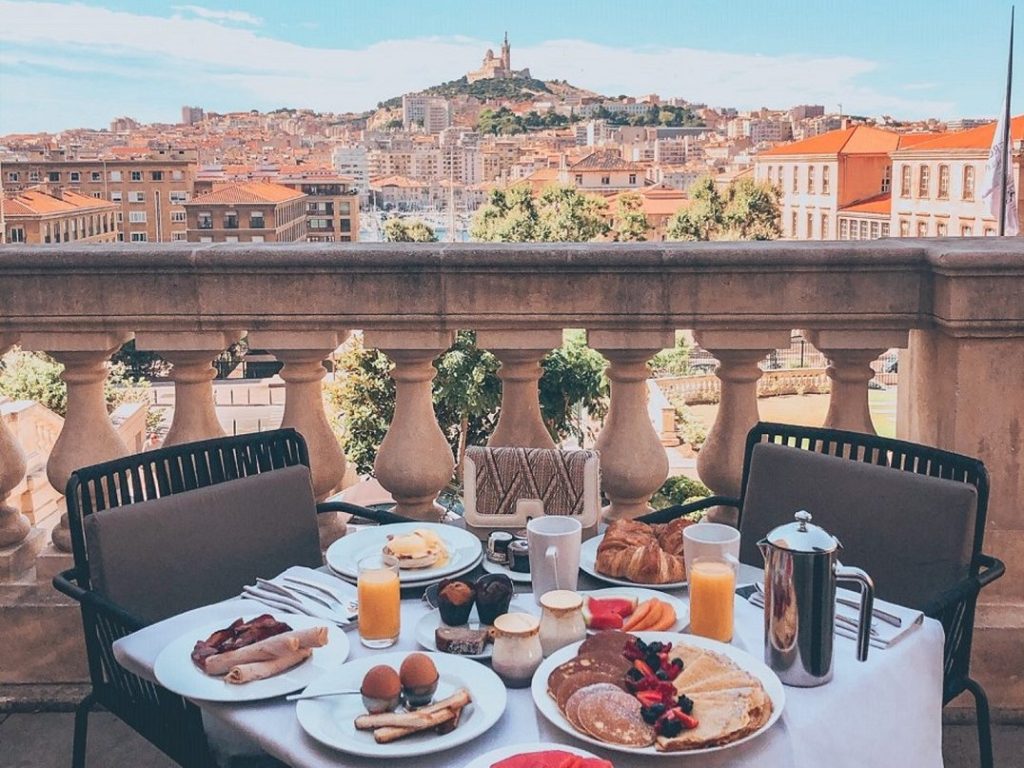 MENU
Breakfast
The breakfast buffet is designed to suit all tastes (gluten-free, lactose-free, vegetarian and vegan), with a selection of organic products produced locally by farmers and producers, using integrated farm management methods
The menu also offers a large variety of sweet and savoury delights as well as gourmet eggs.
35€ per person from Monday to Sunday 7am to 10:30am.
For clients who do not stay at the hotel, breakfast can be accessible, subject to availability (booking not possible).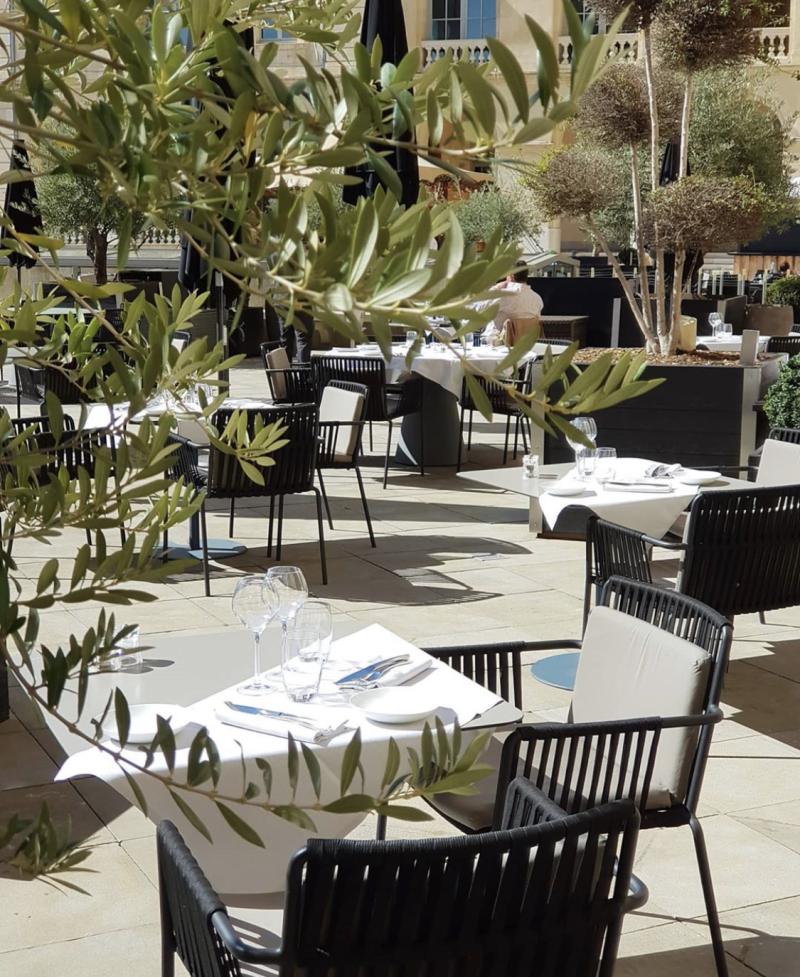 MENU
Lunch & Dinner with a view
Our chef Lionel Levy has revised his menu to offer a brasserie style cuisine, but still with Mediterranean accents.
This menu will evolve throughout the season, depending on the products!
Menu Ephémère : discover our seasonal menu from Monday to Friday lunch :
45€ per person including starter, main course, dessert, a glass of wine, water, a coffee and 2h of parking with valet service.
or 39€ per person including starter/main course or main course/dessert, a glass of wine, water, a coffee and 2h of parking with valet service.
Opening hours :
For lunch : 12:15pm – 2:30pm
For dinner : 7:30pm – 10:30pm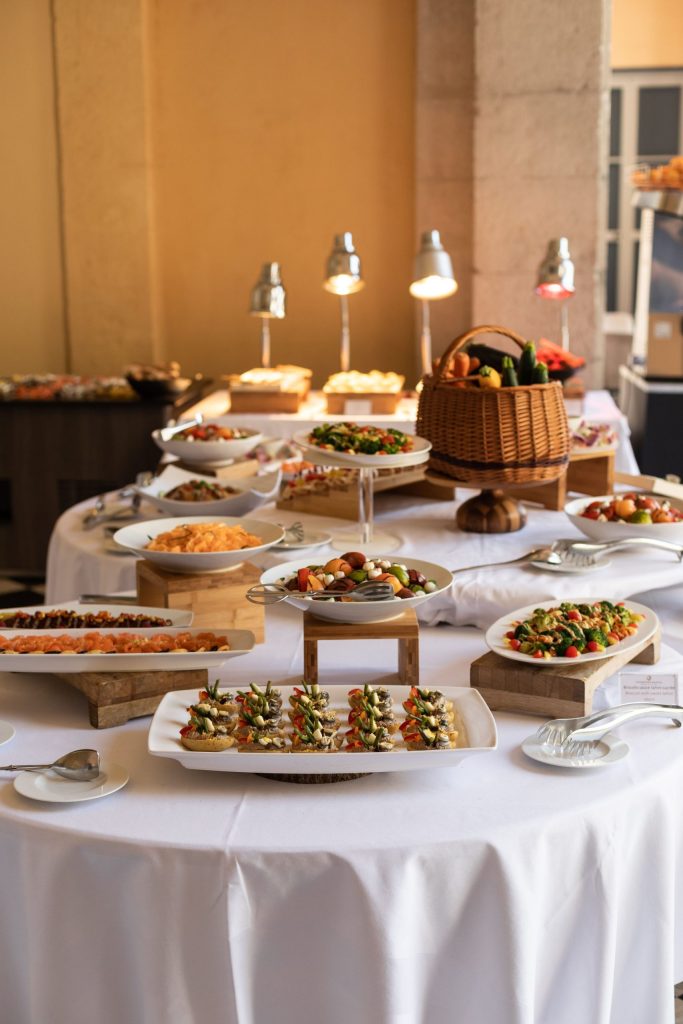 MENU
Brunch
The brunch is the perfect family treat! Buffets offer a various selection of fresh and local products, BBQ, seafood, mediterranean dish and gorgeous desserts made by our Chefs!
Kids can enjoy a special workshop by Art'n'Co where they can let their imagination let free. (on Sunday only)
Brunch, from 12:30pm, every Saturday ans Sunday.
95€ per person, a glass of rosé included.
30€ for kids from 5 to 12 years old, 50€ for kids from 13 to 16 years old, free for kids under 4.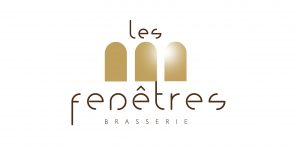 Open from
7am to 10:30am for breakfast
From 12:15pm to 2:30pm for lunch
From 12:30 for Saturday and Sunday brunch
From 7:30pm to 10:30 for dinner
Contact us : lesfenetres@ihg.com | +33 (0)4 13 42 42 40